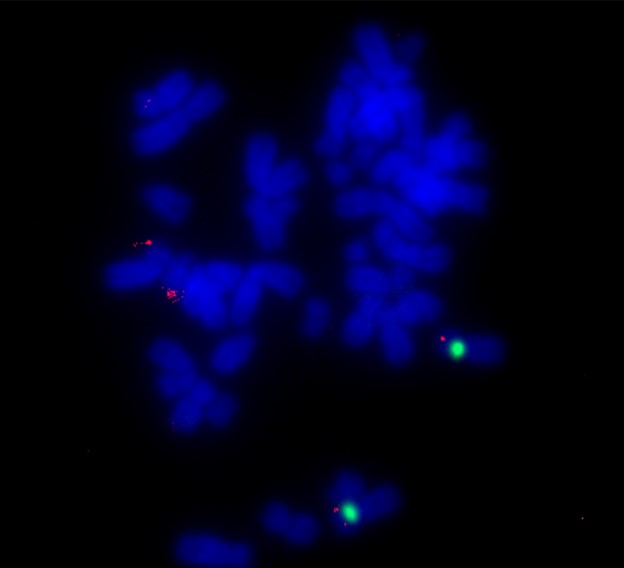 CITOGENETICS IN LUNG CANCER
Chromosomal alterations have been the focus of interest, since, during the evolution of the tumor in cells subjected to conditions of high extra and intracellular stress, the early emergence of rearrangements in the genetic material may favor clones that are more suitable for tumor survival. These chromosomal changes, product of chromosomal instability (INC) inherent to the metabolic stress of the tumor cell, can favor the acquisition of distinctive features that promote tumor proliferation and evolution, such as: 1) maintenance of proliferation signaling; 2) avoidance of growth suppressors; 3) resistance to cell death; 4) replicative immortality capacity; 5) induction of angiogenesis; 6) invasion and metastasis; 7) reprogramming of metabolism; and 8) evasion of the immune response. Our research group is interested in conducting a search for chromosomal regions that may be decisive in the content of critical genes in tumor pathology.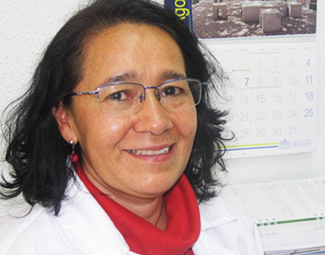 Biologist of the National University of Colombia, with a Master`s degree in biology and a PhD in Sciences from the Pontificia Universidad Javeriana.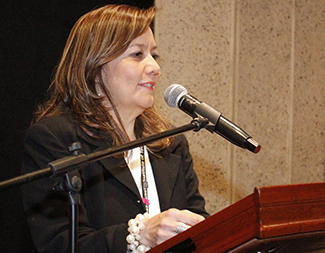 Biochemist – MSc (Universidad de los Andes) – PhD (Universidad de Chile) – Professor at Instituto de Genética Humana – Pontificia Universidad Javeriana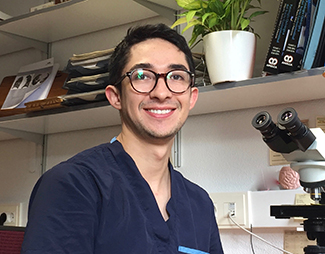 Lung Patologist – Vall d´Hebron – Barcelona Hospital Campus – Professor at Pontificia Universidad Javeriana.
Lung cancer, being a highly metastatic and heterogeneous type of tumor, is characterized by the presence of chromosomal rearrangements, alterations in the number of copies (deletions, amplifications), microsatellite DNA instability, deregulated expression of telomerase, alteration in repair of DNA, mutational activation of oncogenes and inactivation or mutation of tumor suppressor genes, alteration in DNA repair, and defects in chromosome segregation checkpoints. 
Ana Shaia Clavijo
PUJ Biologist, Master Student in Biological Sciences at PUJ. Thesis: IDENTIFICATION OF CRITICAL CHROMOSOME REGIONS ASSOCIATED WITH CHROMOSOME INSTABILITY IN NON-SMALL CELL LUNG CANCER

Luisa Sará
Microbiologist-Master's student in Biological Sciences at PUJ. Thesis: RETROSPECTIVE STUDY OF ALK AND ROS1 REORGANIZATION IN TUMORAL TISSUE OF PATIENTS WITH NON-SMALL CELL LUNG CANCER NSCLC.