IDENTIFICATION OF LncRNA IN LUNG CANCER
Identification of LncRNA in Lung Cancer:
One of the epigenetic mechanisms that regulate gene transcription is the RNAnc. Micro RNAs (miRNAs) and long non-coding RNAs (lncRNAs) can be found in this category. In the human respiratory system, it has been described that many nRNAs are responsible for normal lung development and that a dysregulation in their expression can contribute to the initiation of pathologies such as lung cancer, pulmonary obstructive disease, pulmonary fibrosis, asthma and cystic fibrosis. Our research group is interested in identifying lncRNA with biomarker potential.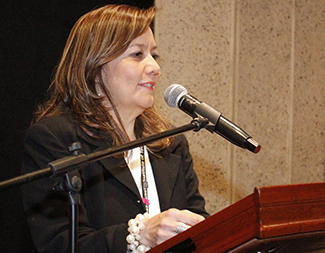 Biochemist – MSc (Universidad de los Andes) – PhD (Universidad de Chile) – Professor at Instituto de Genética Humana – Pontificia Universidad Javeriana
MD – Director of the Internal Medicine Department at Pontificia Universidad Javeriana.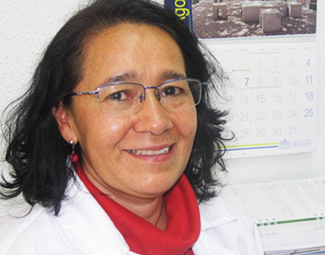 Biologist of the National University of Colombia, with a Master`s degree in biology and a PhD in Sciences from the Pontificia Universidad Javeriana.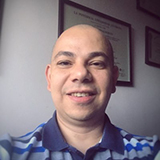 Reggie García
MD - Professor. Department of Physiological Sciences of the Faculty of Medicine of the Pontificia Universidad Javeriana.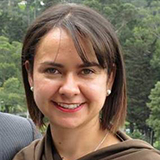 Paola Ayala
Bacteriologist Master of Biological Sciences with an Emphasis in Human Genetics Assistant teacher
PROFESSIONALS ASSOCIATED WITH THE PROJECT
In the present area of ​​study, the epigenetics and lung cancer research group proposes to determine the expression patterns of the long non-coding RNAs (lncRNA) MALAT1 and NEAT1, involved in the acquisition of tumor characteristics at the cellular level and the development of metastatic processes, in samples from patients diagnosed with non-small cell lung cancer (NSCLC) 
Litzy Gisella Bermúdez
Bacteriologist- Master in Biological Sciences PUJ. Thesis: Identification of LncRNAs in exosomes derived from Blood samples of patients with NSCLC Lung Cancer.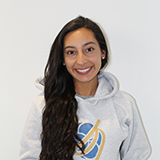 Paula Sánchez
PUJ Biology student. Identification of lncRNA in paraffin tissue samples from NSCLC Lung Cancer patients.