The placenta is a specialized support organ that allows the growth and development of the fetus. In intrauterine development, the placenta fulfills fundamental functions of protection, anchoring and transport between the maternal and fetal circulation. Genetic, environmental, transcriptional and epigenetic factors actively participate in the formation of this interface. Our research group is interested in evaluating the epigenetic effects of cigarette smoke exposure in placentas of pregnant women. Specifically analyzing alterations in methylation levels of some transcription factors involved in the response to allergy.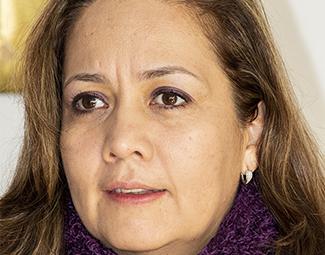 PhD, Professor at Pontificia Universidad Javeriana
MD – Director of the Internal Medicine Department at Pontificia Universidad Javeriana.

MD, PhD , Pathologist at HUSI – Pontificia Universidad Javeriana.
From this interdisciplinary group emerged the need to establish links with professionals dedicated to research in the area of basic sciences in order to establish a line of research directed towards the search for new biomarkers for diagnosis and prognosis of the disease. Consequently, since 2014 our Transdisciplinary Research Group has been working on research projects related to epigenetics and its relation to lung cancer. Specifically analyzing the mechanisms of transcriptional regulation and the enzymatic complexes that are involved with the activation or repression of genes and / or transcription factors related to lung cancer.
Ithzayana Madariaga
M.D. at IGH - Pontificia Universidad javeriana Bogotá COLOMBIA
Gisella Bermúdez
Gisella in her grade work seeks to determine the impact of cigarette smoke on the gene expression of placentas of women smokers.